Enterostomal Therapy
Enterostomal Therapy concentrates on the care and rehabilitation of patients who have undergone colostomy or ileostomy.
Colostomy: A colostomy involves a surgical procedure that brings a portion of the large intestine through the abdominal wall. A bag is attached to the abdomen to catch stool that would normally pass through that part of the intestine. Colostomies can be permanent or temporary depending on each particular situation.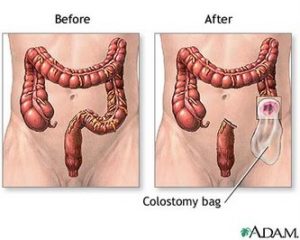 Ileostomy: An ileostomy involves exteriorization of a portion of the small bowel much like a colostomy. It can also be temporary or permanent depending on the particular circumstance.  As with the colostomy, a bag collects the stool.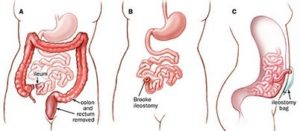 At Colorectal Consultants, we offer prompt and friendly service to all our patients. Dr. Tarazi treats the following. You may click on the links below to expand on each subject. This will take you to the official American Society of Colon and Rectal Surgery website for up-to-date educational information.
Enterostomal Therapy / Colostomies and Ileostomies