Colorectal Cancer
Colorectal cancer, or cancer of the large intestine, is the second most common form of cancer in the U.S. Tumors form when cells in our bodies fail to multiply and reproduce normally. This process creates large lumps of tissue in the place where the cells have begun to divide erratically.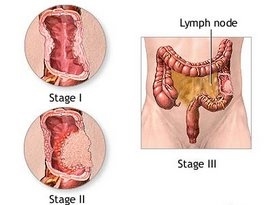 There are two types of tumors, malignant and benign. Benign tumors are non-cancerous and remain in one spot, making them easy to treat and remove. Malignant tumors, however, are cancerous and they can travel to other parts of the body, spreading cancer to places like the lymph nodes and your liver.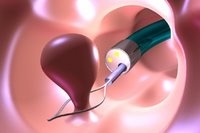 Colorectal cancer is a very curable and preventable disease, if caught early. Most commonly, it begins with colon polyps, small growths in the lining of the colon. Polyps can be detected through screening colonoscopy and can be in most instances be removed painlessly during the same procedure, preventing them from turning into cancer.  People who have colon polyps or even cancer often have no symptoms making screening colonoscopy an important preventative examination.
At Colorectal Consultants, we offer prompt and friendly service to all our patients. Dr. Tarazi treats the following disorders. You may click on the links below to expand on each subject. This will take you to the official American Society of Colon and Rectal Surgery website for up-to-date educational information.
Anal Cancer
Colon and Rectal Cancer
Basic Facts About Colorectal Cancer
Colon Cancer Reality vs. Myths
Are You at Increased Risk for Colorectal Cancer?
Six Steps to Lowering Your Risk of Colon Cancer
Talking With Your Healthcare Provider About Colorectal Cancer
Frequently Asked Questions About Colorectal Cancer
Patient Letter on Colon Cancer Awareness Month
Self-Test on Colorectal Cancer
Colorectal Cancer Risk Assessment
Screening and Surveillance for Colorectal Cancer
Screening and Surveillance for Colorectal Cancer Expanded Version
Colon and Rectal Cancer Follow-Up Care
Evaluacíon de Seguimiento Posterior a Una Cirugía de Cáncer Colorrectal
Colon and Rectal Cancer Follow-Up Care Expanded Version
Genetics and Colorectal Cancer
Hereditary Colorectal Cancer Expanded Version